Tips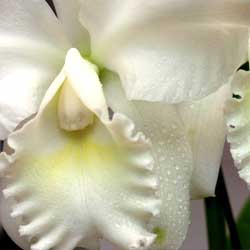 Orchids can be an amazing addition to your indoor landscape, but unfortunately they have a reputation for being finicky and difficult. While they do require precise care, if you know what their needs are, you can easily grow a variety...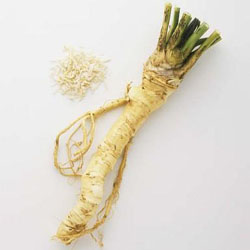 Used in dips, sauces, spreads, relishes and dressings, horseradish has a notable pungent flavor that quickly clears the sinuses. Although generally grown for its root, the young, tender leaves of this plant are delicious in a salad. How much more...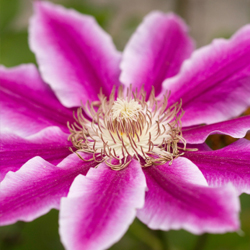 When it comes to flowering vines, few can rival the excellent performance clematis provides with its profusion of colorful blooms, and this plant is largely pest- and disease-free. With a few tips, you can successfully grow America's favorite vine in...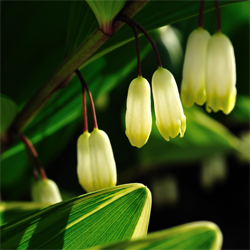 If you don't already grow variegated Solomon's Seal in your shade garden, this is the year to start. This charming, visually appealing perennial is similar to hostas, but has its own unique character that will add beauty, texture and interest...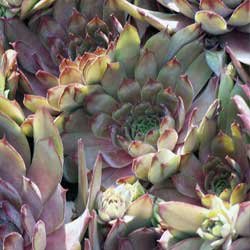 The best gardens provide interest all twelve months of the year. In the spring and summer, gardens are full of color with bright, cheerful bulbs, pastel spring-flowering trees, vivid, multi-colored bedding plants and striking perennials; fall gives us shades of...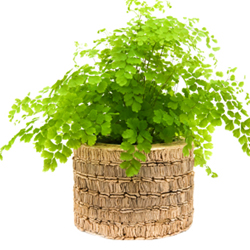 When growing plants indoors it is often difficult to provide the proper amount of light required to maintain a happy and healthy specimen. With the onslaught of winter the days are shorter and the nights are longer limiting the amount...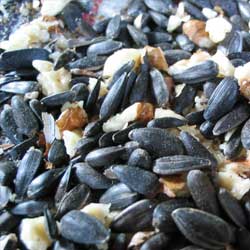 When a bird's natural plant food has waned or withered away in late winter, a few well-placed feeders can entice a feathered friend to stay nearby. There are four basic types of feeders, but the type of feeder and food...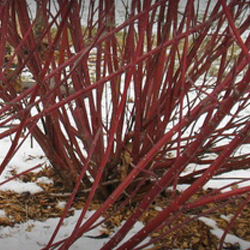 The first thing to look for when pruning a tree is broken, diseased or dead branches, all of which should be removed. Many deciduous shrubs can really benefit from annual pruning. Pruning not only controls the size of these shrubs,...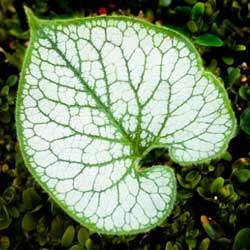 Are you trying to add drama and beauty to your shady spots but keep finding only bland, lackluster plants? You won't want to overlook Brunnera macrophylla 'Jack Frost' with its stunning appearance and easy care. Introducing Brunnera macrophylla Also called...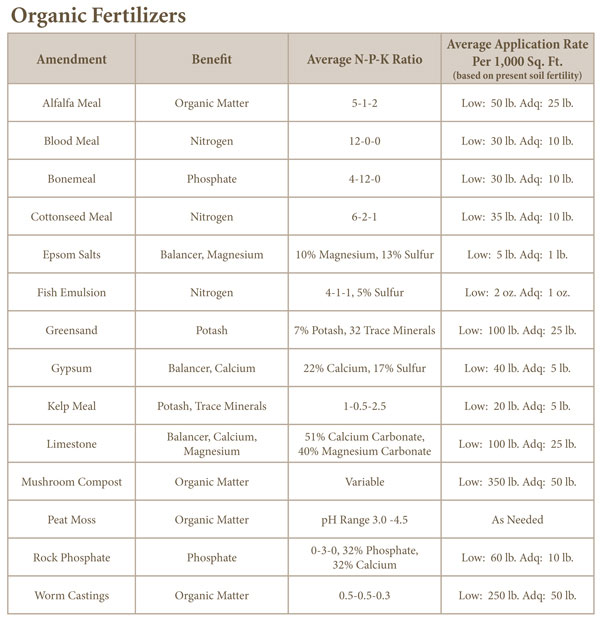 The key to successful gardening is "healthy soil." Quite simply, when you feed the soil the proper nutrients, you let the soil feed the plants. So how do you "feed" the soil? First, you need to understand some basic principles...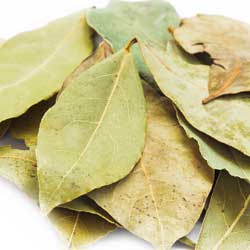 A staple in most kitchens, bay (Laurus nobilis) is a familiar herb popular for flavoring soups, stews, stuffing and marinades. But how much do you know about this savory seasoning? History of Bay Originally from Asia Minor including Turkey and...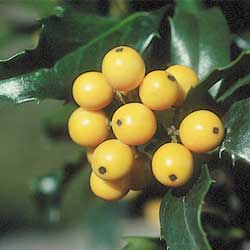 Plants with berries add winter interest to the garden and also attract many different types of birds. But which berries are best for your yard, and how can you ensure a bountiful buffet for your feathered friends to enjoy? Caring...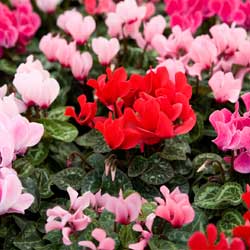 It is no secret that houseplants can beautify your home and office as well as freshen the air, promote relaxation and improve concentration. But if you're tired of plain foliage and miss the colorful bursts of your annual and perennial...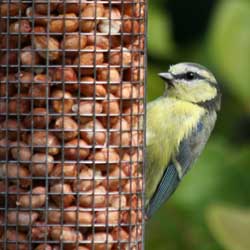 Winter is a crucial time for birds. As temperatures drop, there are no insects to eat and the natural seeds are covered with snow, and as the season lengthens, the berries and crab apples are long gone. Birds need enough...
In January and February, winter flirts with spring on occasional warm days. Quince, Forsythia, and Pussy Willow begin to emerge from dormancy. With this slight swelling of buds, it is time to cut a few branches to bring...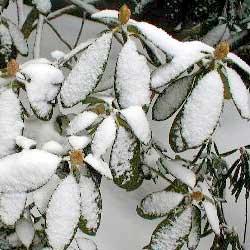 Have you wondered why some of your plants die in the winter, even when you provide winter protection? Many plants die during winter because they dry out, or desiccate. As temperatures drop, the ground freezes and plant roots cannot take...